Meetings
TSSI fosters continual improvement of members' business and personal development through education and idea exchange. Meetings are open dialogue, planned presentations and social interaction.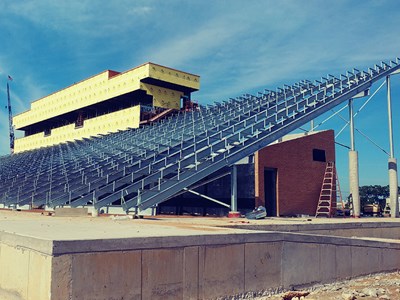 Our Next Meeting
August 9, 2019: AZZ Metal Coatings
One Museum Place, Suite 500
3100 West 7th Street
Fort Worth, Texas
817-810-0095
AISC Update
TCA Update
Cordeck - Kenny Moore
Underwood Law Firm - Cara Kennemer - Collections
AZZ Plant Tour - Powder Coating & Galvanizing - Crowley, Texas
Lunch sponsored by AZZ
REGISTRATION:
Contact info@tssi-texas.org to confirm your registration.
Hotel Accomodations
Marriott Courtyard Fort Worth University Drive
Spring Hill Suites Fort Worth University
3150 Riverfront Drive
Fort Worth, Texas
817-335-1300
Cut Off Date: July 18, 2019 ($149.00)
Quarterly Meeting Schedule
February 8, 2019
Fort Worth, TX
May 2-3, 2019
San Antonio, TX - Special Event
August 9, 2019
AZZ Metal Coatings Plant
Crowley, TX
November 8, 2019
Houston, TX
May Two-Day Event & Meeting in San Antonio
Not a member? Join TSSI today and be a part of a vast network of steel experts and professionals.