Meetings
TSSI fosters continual improvement of members' business and personal development through education and idea exchange. Meetings are open dialogue, planned presentations and social interaction.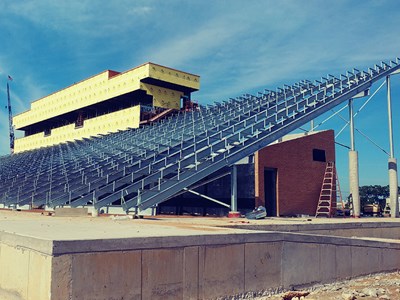 Our Next Meeting
Special Two Day Event with Spouses & Guests
May 2-3, 2019: TSSI on the Riverwalk
Thursday Evening, May 2:
Reception and dinner with spouses and guests
Entertainment by Mariachis
Friday Morning, May 3:
Spouses morning event and lunch
Quarterly business meeting at hotel
AISC Update
TCA Update
Texas Bullet Train Presentation
Worker's Compensation Discussion
Graitec - Advance Steel Presentation
Friday Afternoon Event: TBA
REGISTRATION:
Contact info@tssi-texas.org to confirm your registration.
Hotel Accomodations
Hilton Palacio del Rio
200 South Alamo Street
San Antonio, Texas 78205
Group Name: TSSI Meeting
Group Code: SSI
210-270-0751
Cut Off Date: April 5, 2019
https://www.hilton.com/en/hi/groups/personalized/S/SATPDHF-SSI-20190430/index.jhtml?WT.mc_id=POG
Quarterly Meeting Schedule
February 8, 2019
Fort Worth, TX
May 2-3, 2019
San Antonio, TX - Special Event
August 9, 2019
AZZ Metal Coatings Plant
Crowley, TX
November 8, 2019
Houston, TX
February Meeting in Fort Worth
Sponsored by Comerica Bank
Not a member? Join TSSI today and be a part of a vast network of steel experts and professionals.